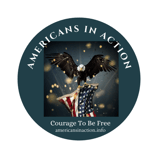 To SEE More upcoming classES go Here
...or to host a class in your area please fill out the contact form below...
Correcting Your Status Masterclass
At-Home Study Made Easy!
Enjoy learning at home with this easy-to-use
thumb drive which includes the LIVE recording of
Correcting Your Status Masterclass
weekend intensive workshop.
Thumb drive also includes the example documents you will need
to help you create your own successful repudiation.
Order now with one click:
Inquire About Hosting A Class In Your Area:
Correcting Your Status
Masterclass

Learn how to lawfully correct your
status on the record...

Topics Covered:

Repudiation/Revocation
Proof Of Service
Affidavit Of Unrebutted Affidavit
Deed Of Reconveyance
Declaration Of Non-Corporate Status (or Patent Of Nativity)
Handling Of Documents Including Notary Services
Which Documents Require Witnesses
Which Color Ink To Use And Why
Mailing and Recording
Passport - Outlined Steps For
Updating Your Travel Documents
Right Law Words - How To Use Them
What Is Standing...
Status, Standing, Jurisdiction
How To Lawfully Avoid The Courts and Handle Matters Administraitively... Peacefully
Meet Your instructors:
Christo, Ananda and Jason Ian
Please visit the "Advisors Page" to read their bios and learn more...
This team of Assistance Of Counsel has broken down what could be potentially overwhelming steps into an easy-to-learn and easy-to-follow process!
Please come join us at our next live workshop!
Visit our "Events"... "Upcoming" page to view upcoming cities and dates...
We hope to see you there!
Lovingly,
From all of us at Team AIA