Products for Further Education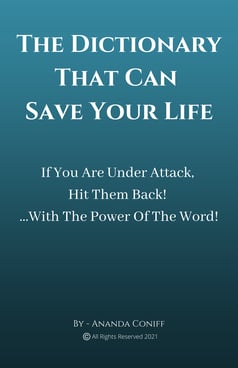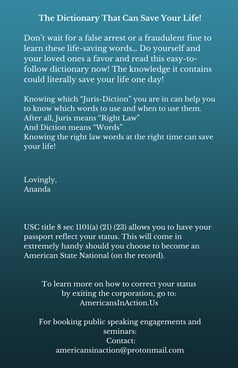 Learn the right law words to use at the right time! The Dictionary That Can Save Your Life is an easy to read book for those who simply don't have time to read Black's Law Dictionary! It takes the most important law words and legalese, and describes when to use them and why. "What you say can and will be used against you!" Everyone should know how to speak to public officials, officers and agents so that they do not accidentally throw themselves under a bus that they didn't know was about to run over them! The Dictionary That Can Save Your Life is a book you can carry and it's content's could literally help to save your life one day!
PDF format emailed 22
Hard Copy + 6 shipping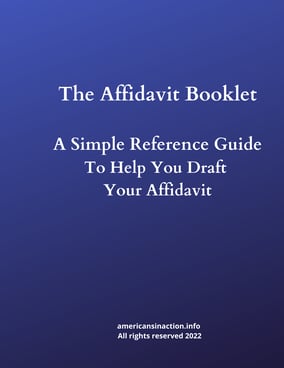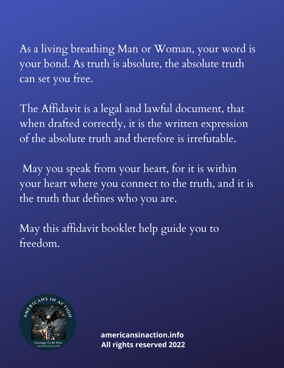 UNDERSTAND THE AFFIDAVIT PROCESS AND GUIDANCE TO TAKE YOU THROUGH ALL THE STEPS OF A SUCCESSFUL AFFIDAVIT, ALL IN THIS SIMPLE TO FOLLOW BOOKLET!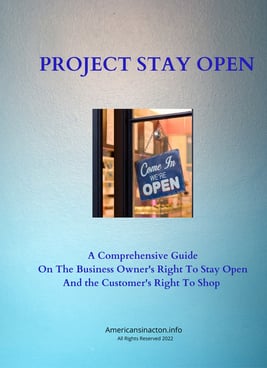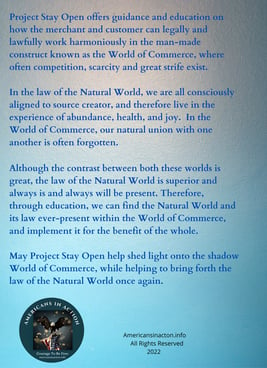 Order your copy of PROJECT STAY OPEN with over 100 pages of valuable information