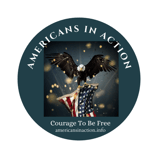 INSIGHTS AND INFORMATION YOU NEED TO KNOW
Part 2-Marge Luisser and Christo Child of God bring Marges story of Standing in Gods law in the face of corrupt courts to you while staying in Honor and love for Truth
Part 1-Marge Luisser and Christo Child of God bring Marges story of Standing in Gods law in the face of corrupt courts to you while staying in Honor and love for Truth
Dr. Lee Merritt and Christo Child of God have a dynamic information filled conversation on what it means to live in the Kingdom of Heaven and exit Babylon
"Escaping Babylon" with Jason Ian from Americans in Action
Mikki Klan and Ananda Child of God bring forth the information of how to use bonds to compell public officials and discuss the current Great Awakening
Dr. Lee Merritt and Jason Child of God Bring out important information about the history of how we arrived in American Babylon and how to return to Gods Country.
THE TRUTH-TRUTHER SHOW W/ AMERICANS IN ACTION! PART 2
THE TRUTH-TRUTHER SHOW W/ AMERICANS IN ACTION! PART 1
THE TRUTH-TRUTHER SHOW W/ AMERICANS IN ACTION! PART 3
Ron Gibson: Land Patents ....Your Unalienable Rights
Ron Gibson and Christo Hart talk on the essential topic of allodial title, land patents, and how to own your home "as King".. and owing to no one. Ron Gibson is a true lover of God and has been in service to man/womankind for over 30 years with the land patent process and exposing the truth. Watch Ron provide the fundamentals of what these terms mean, along with case examples. Ron has been assisting Americans to learn and apply these essential concepts in land ownership. He skillfully speaks on our rights that are granted by God, and how they were unlawfully taken away.

Purchase Ron Gibson's Land Patents Book by clicking on the "Educational Products" tab at the top of this page.

Join Ron online at www.rongibson.info and sign up for his essential online seminars on Land Patents and Allodial Title and be free.
THE TRUTH-TRUTHER SHOW W/ AMERICANS IN ACTION! PART 4
David Avocado Wolfe: The King Of The Raw Food Diet: Ancient Healing For A Thriving Planet
The brilliant, one and only, David Avocado Wolfe in sacred conversation with long time friend Christo Hartman, delves deep into ancient wisdoms of plant medicine, sacredness of planting, health, herbs to detoxify the body and the earth, the Pleiades, and so much more from his own research and experiences. What was hidden is brought to light in this compelling interview. You will come away enlightened and forever changed after this one!
Miki Klann:"Bonds For The Win"
Americans In Action's Christo Hartman and Bonds For The Win's Miki Klann deliver a symphony of information that puts the liability on the public servants. And what you can do to hold them to their oaths of office.
Bombshell of info! Inspired talk from Dr. David Martin where he reveals the key players to the biggest fraud ever perpetrated on humanity!
Dr. Dan Stacks. For documents presented, go HERE
Informed Consent is required otherwise it is a violation of the Law and the US constitution
America's Frontline Doctors summary of crimes against humanity
Its' NOT about your health....